What Footwell Module (FRM) is in my 2008 535xi Touring - LCI
07-13-2018, 05:47 PM
New Members
Join Date: Jan 2018
Location: Massachussettes
Posts: 6
My Ride: 2008 535xi Touring LCI with 45,000 mi - Looking to gather info on more aggressive fitment and stance options.
Model Year: 2008 535xi Touring
Engine: N54
What Footwell Module (FRM) is in my 2008 535xi Touring - LCI
---
I just bought a Carly adapter and I want to start coding some things but I want to make sure I don't brick my FRM. I read on the Carly website that FRM1 is fine and won't brick but FRM2 and 3 are at risk of bricking. What's the word on the street on this? Which module is in the e61?
Take a look at this link for details on Carly and the effects on the FRM.
LINK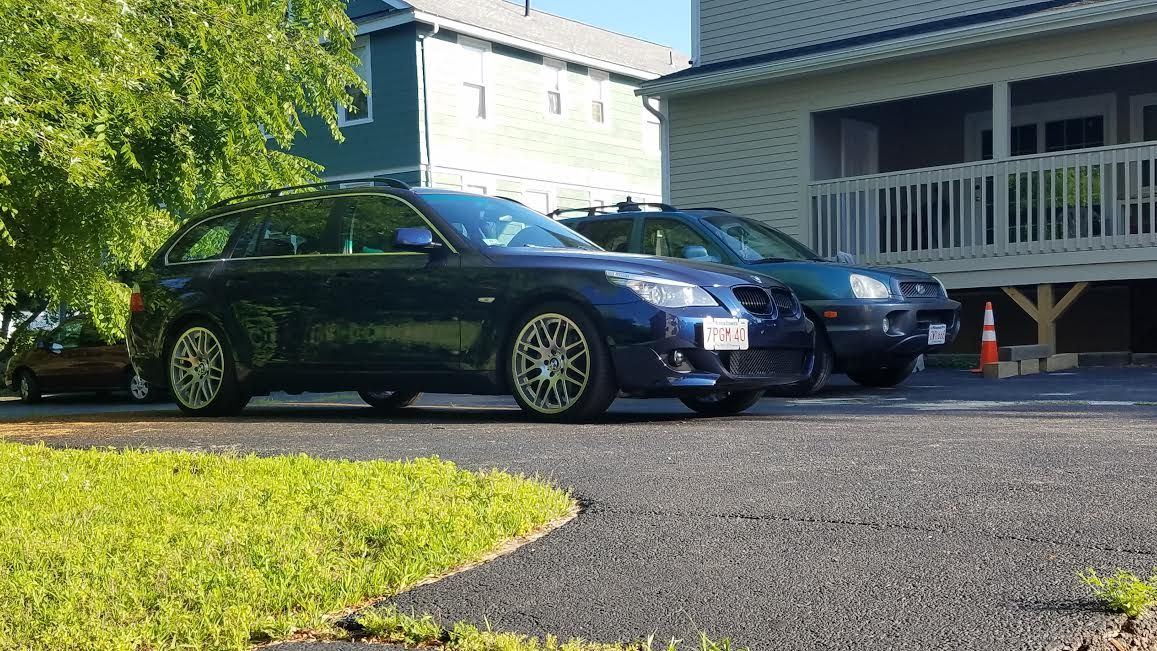 Not the best picture but it's recent.
07-17-2018, 07:49 AM
New Members
Join Date: May 2013
Location: Montreal
Posts: 54
My Ride: 2010 535xiT Touring
Model Year: 2010
Engine: N54 3.0L Twin Turbo
---
I read the link that you provided - it looks like your Carly adapter will stop and not perform the coding if it detects that you have an FRM 2 or 3..... you can reread the page and have the Carly adapter do the verification? I haven't done this myself, if you're unsure, maybe contact Carly directly and ask.
08-09-2018, 06:47 AM
New Members
Join Date: Nov 2014
Location: Chicago
Posts: 322
My Ride: 2010, E61, 535i xDrive
Model Year: 2010
---
All I can say is that I've been using my Carly for 3 years with no issues. Can't beat the ability to quickly code things for the little money it costs. I've also added other modules, that cost extra, like battery registration, service reset and idrive coding (no more legal warning every time you turn the car on!!!). You perform coding with engine running, no chance of loosing power in the middle of a coding session. Just do it
Thread
Thread Starter
Forum
Replies
Last Post
E60 Parts, Accessories and Mods
E60 Parts, Accessories and Mods
Dealer Purchasing & Service Forum