My e39
08-06-2009, 10:05 AM
Members
Join Date: Aug 2009
Posts: 3
---
Hi, I'm on some other forums, so thought I'd sign up here as well as it's all about 5's. Here are some shots of my 1999 540iA
Mods include:
facelift monochrome trim
window shadowline trim
comfort seats
facelift Hella headlights
facelift Hella amber CELIS tails
Style 81 wheels
Sport springs with Bilstein HD shocks/struts.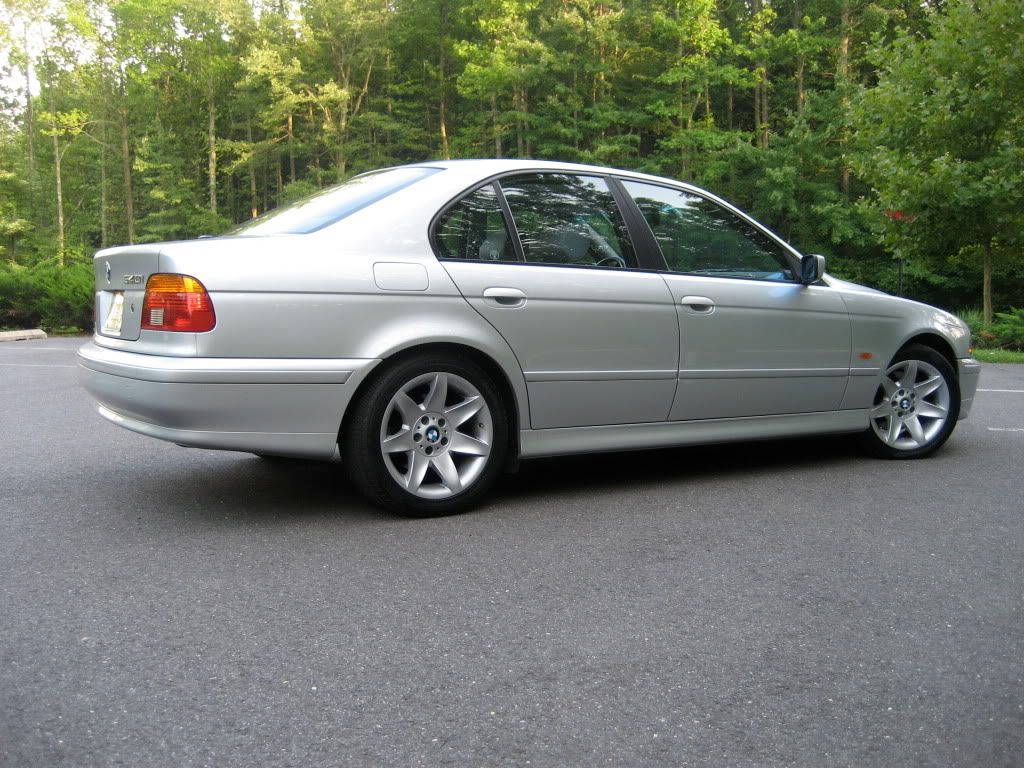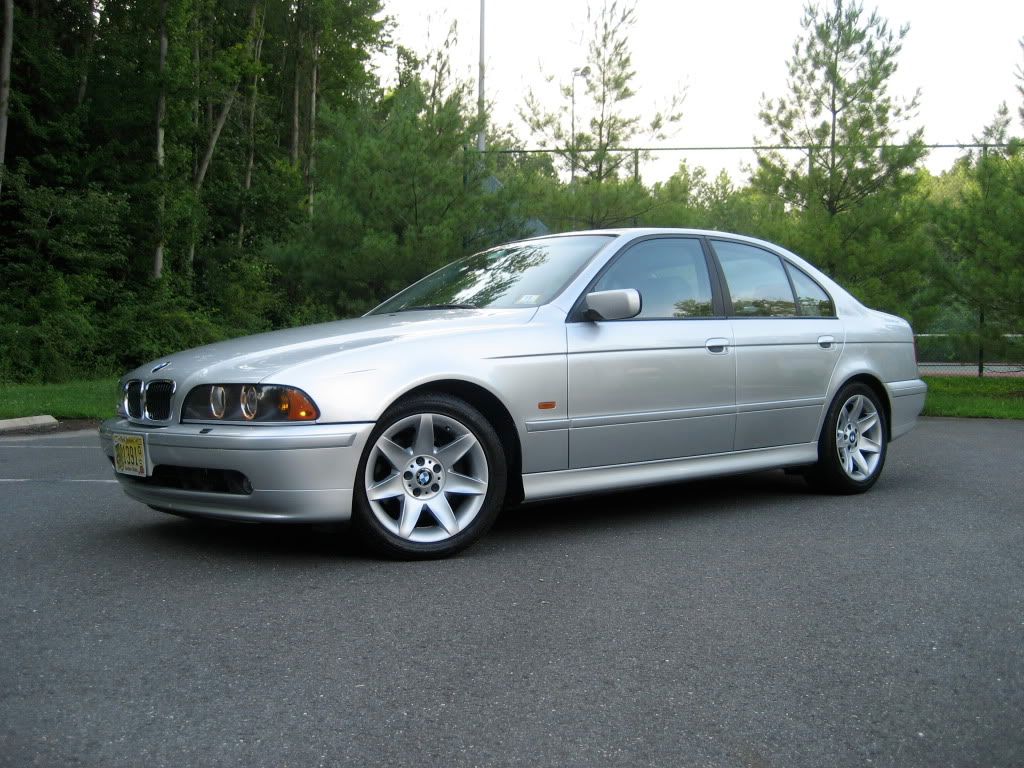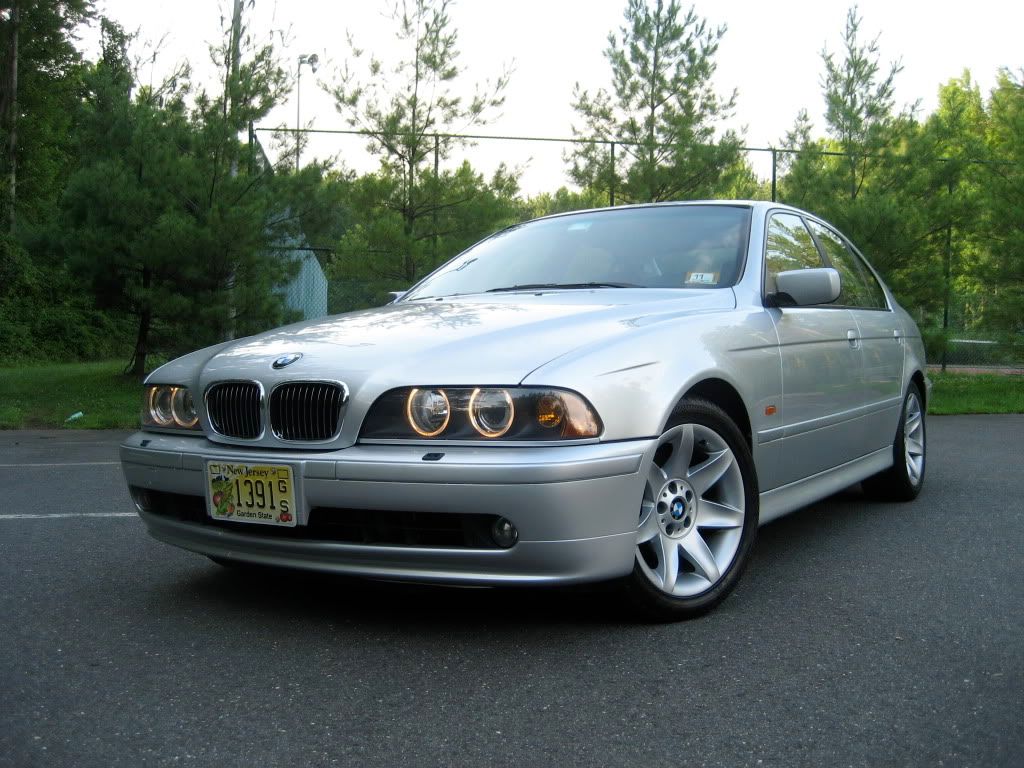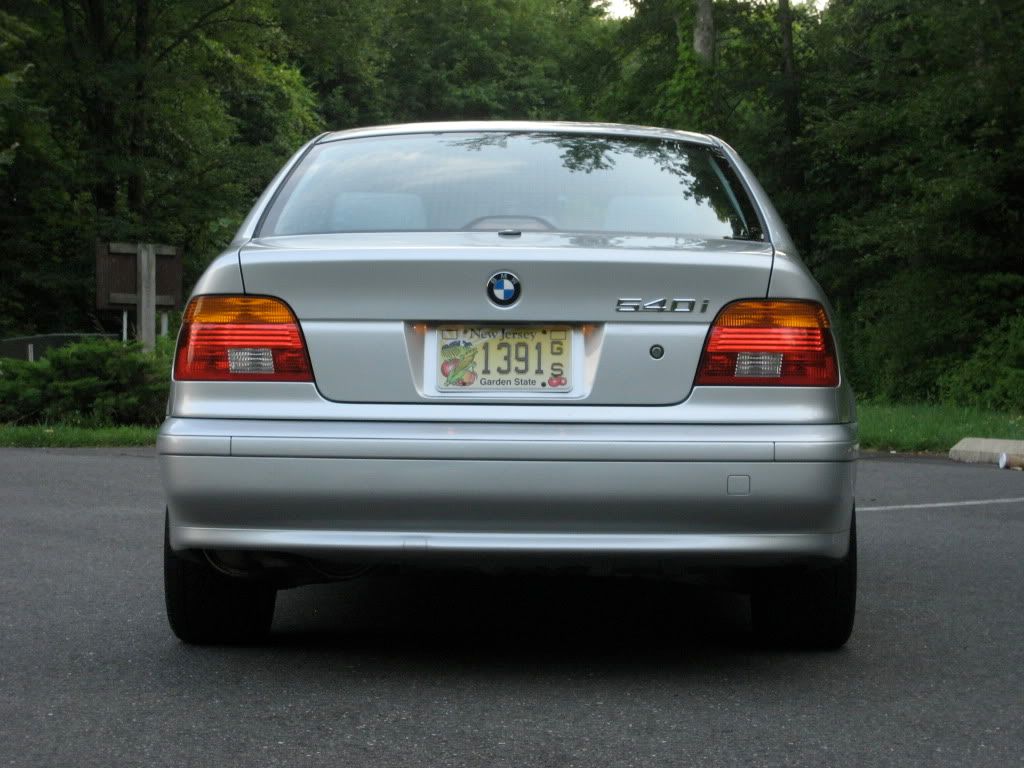 08-06-2009, 10:14 AM
Contributors
Join Date: Sep 2008
Location: SFV California
Posts: 2,341
My Ride: 2006 530i Alpine White on Black interior, Sport and Premium Package, Steptronic, Navigation, Xenon Adaptive Headlights, Mtec V2.1 angel eyes,Hoen Fog Lights, Full M-Tech kit, ACS pedals, LED plate lights, CF Steering Wheel badge, CF Titanium trim, OE
---
to the forums!!!
08-06-2009, 11:01 AM
Contributors
Join Date: Aug 2005
Location: San Jose, CA
Posts: 11,429
My Ride: 2006 M5 Blk/Blk/Alum Fully Loaded UPGRADES Engine: ESS/RPI Stage 2 Tune; RPI Ceramic Coated Headers; RPI Sec 1 Straight Pipe; RPI Sec 2 Hybrid X-Pipe; RPI Sec 3 GT Exhaust; RPI Oil Cooler; RPI Ram Air Scoops; RPI Pulley; Dinan High Flow Air Mass Meters/Intakes; ///M Sprint Booster Wheels & Susp & Brakes: Neez QD7s Hyper Black; PS2s; KW V3s; Dinan Stage 2 Susp; Dinan Front & Rear CF Strut Braces; Brembo 380mm BBK Exterior: Hartge Splitter; Hartge Diffuser; CF Lower Mirror Cover; CF Side Gills; 3M Clear Bra Interior: RDSport Alum Pedals; Hardwired V1 Lighting: Eurospec Headlights w/Clear Corners; Smoked LCI LED Taillights; MTec v2.0 Angel Eyes; Bimmian Int Xenons Previous 2004 545i, Black Saphire/Black, Steptronic, Sports Pkg, Premium Sound Pkg, ACC, Navigation, HUD, Rear Electric Sunshade, Daytime Running Lights, 35% Tint UPGRADES: Engine: Dinan Stage 3 Software; Dinan Cold Air Intake; Dinan Throttle Body; Dinan Exhaust Wheels & Suspension: Radenergie R10 Graphite 20x9-10; Nitto NT555; KW Variant 2 Coilovers; Dinan F&R CF Strut Braces Exterior: M Tech Kit; Hamann Splitter; ACS Diffuser; ACS Roof Spoiler; ACS Trunk Spoiler; Trunk Finisher; Llumar Clear Bra; 35% Madico Charcool Tint; Carbon Fiber Roundels Interior: Dinan Alum Pedals; Hardwired V1; Aux Input; Kuda iPod Base Lighting: Eurospec Headlights w/Clear Corners; 6000K Lowbeams; 6000K HID Foglight Conversion; AiB v2.0; Bimmian Solaris Invsi-Bulbs; Bimmian Interior Xenons
---
I've always loved the clean lines of the E39. Beautiful car!