The new beast
02-06-2011, 04:04 PM
Senior Members
Join Date: Oct 2008
Location: B-Ham, AL
Posts: 1,185
My Ride: '06 550i '84 Nissan S12 Turbo
---
Well....it's official! Traded the 550 in for a M6! 2007 with 35k miles......still under factory warranty and has 6 year/100k warranty already purchased. It is Sapphire Black with black interior. Only thing I wish it had is the carbon fiber interior trim instead of wood grain.
Here are some pics.......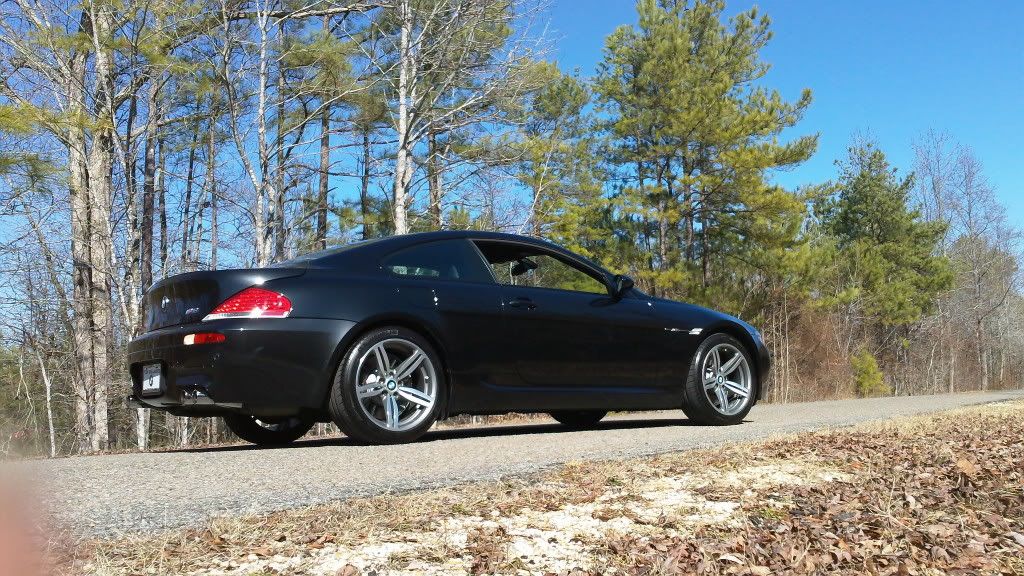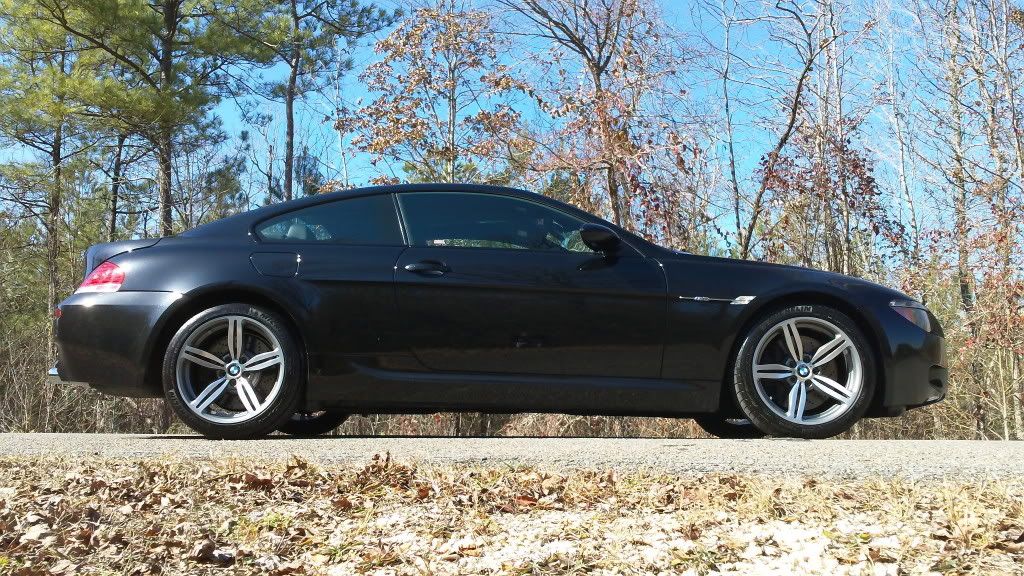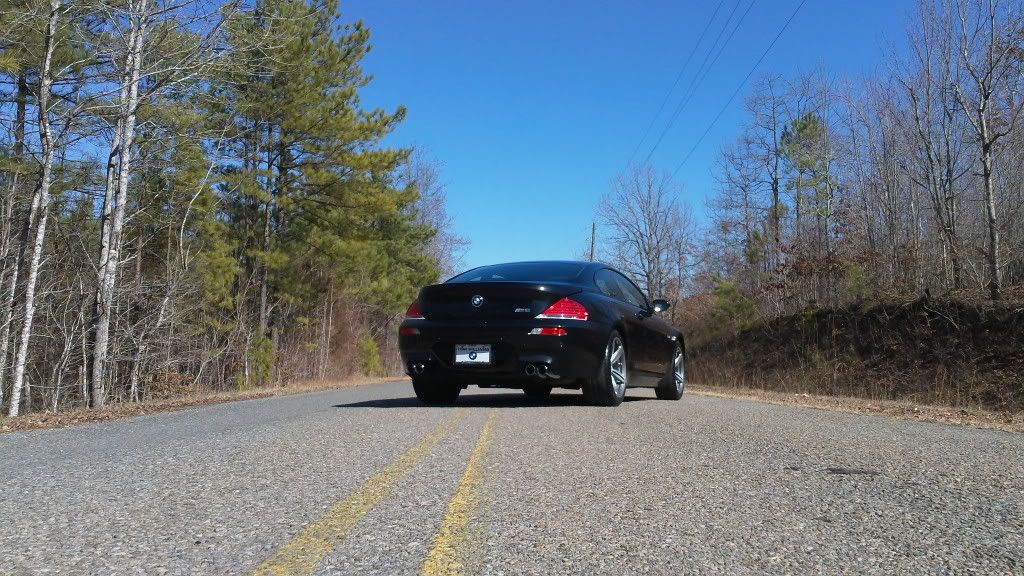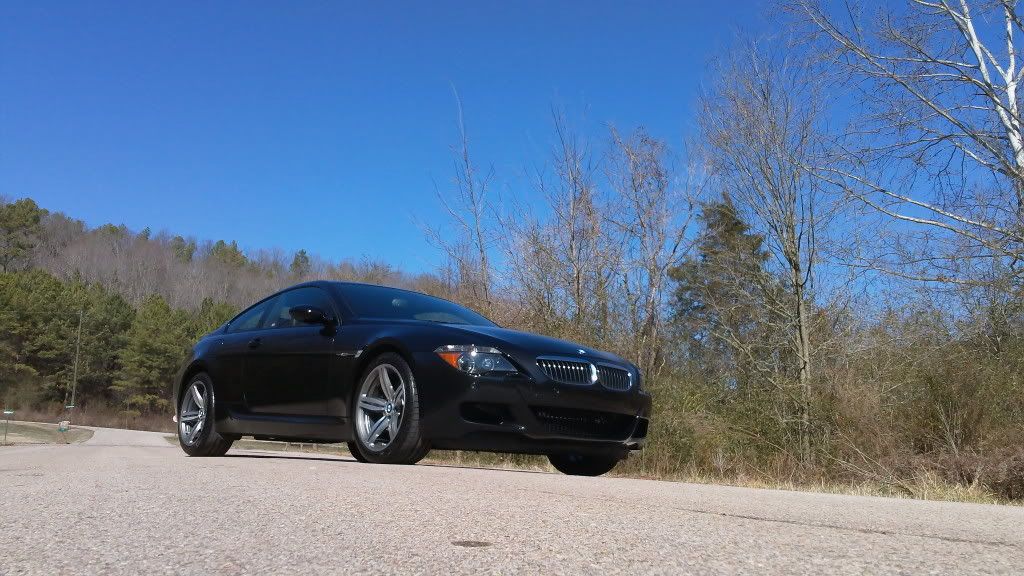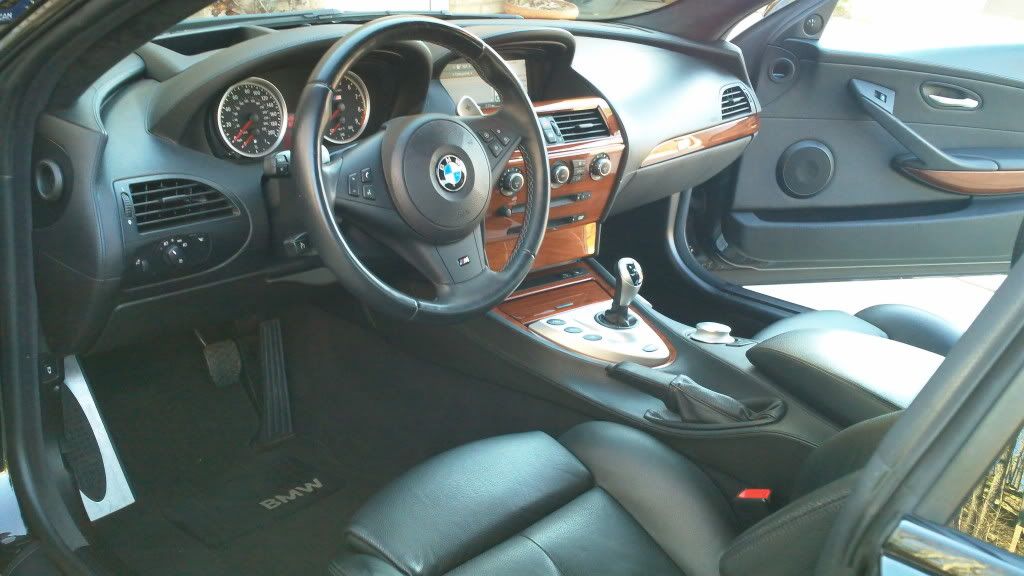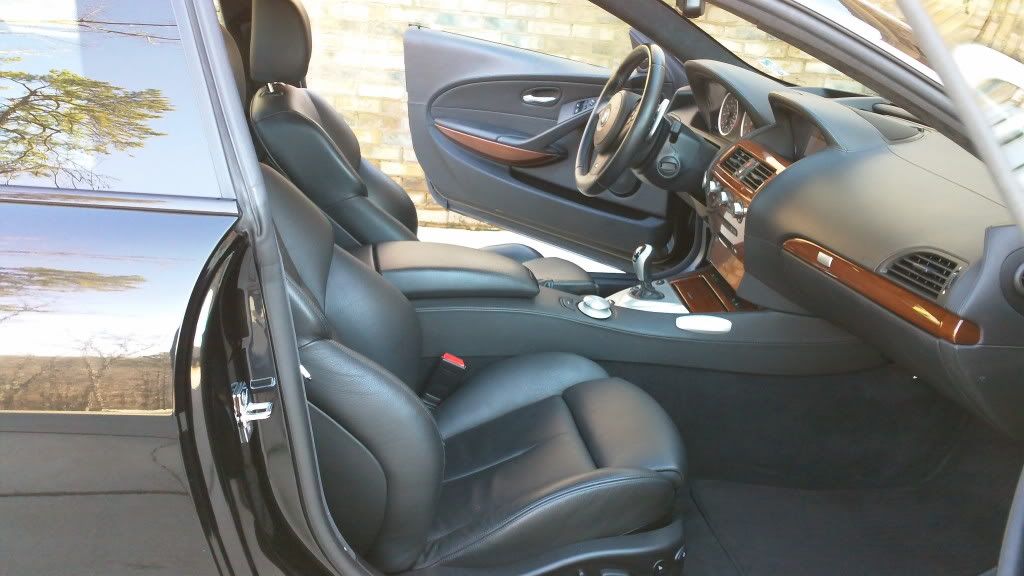 For kicks, today I decided to test fit the Avant Garde wheels from my 550. I knew the tires would be way off in size, but I just wanted to see how the wheels would look on there. The rears have 15 spacers, and the fronts have 10mm spacers. Anyway they look pretty good other than the god awful fender gap from the super low profile E60 fitment tires!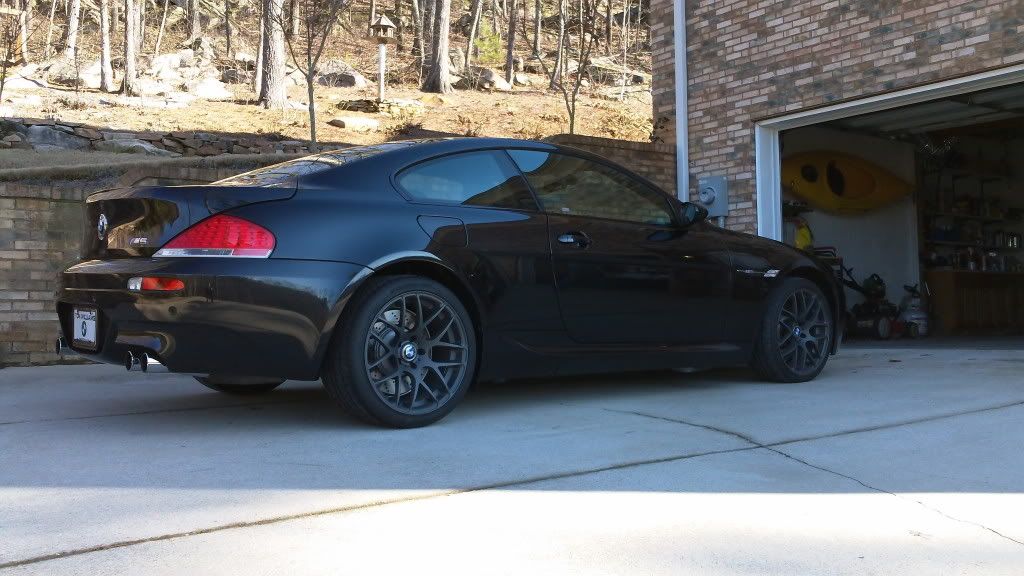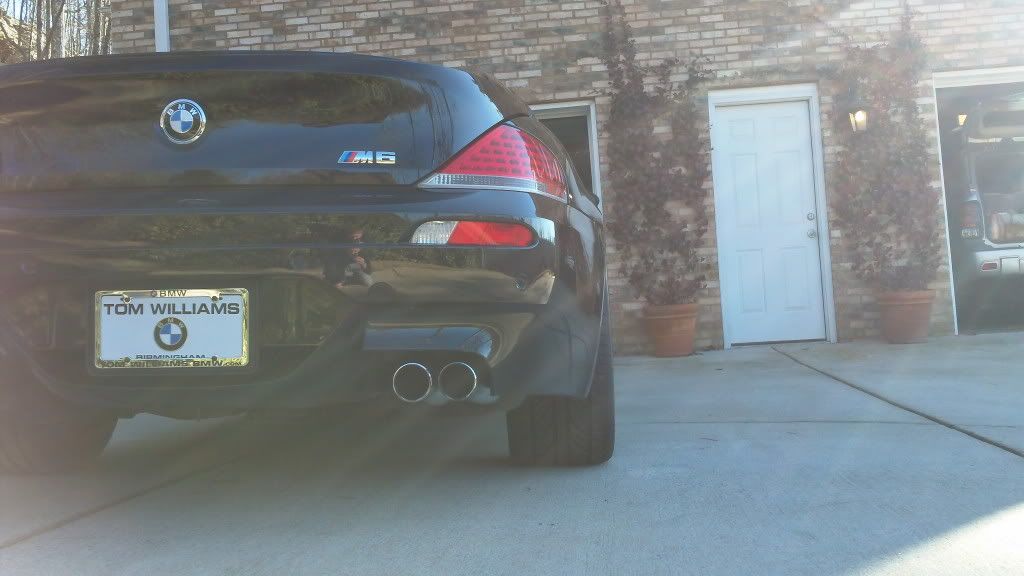 I'm considering swapping the tires from the M6 wheels onto the Avant Garde wheels and mount them up! The specs for the rear 285/35's says they will fit a 9.5"-11" wheels. Does anyone know if putting it on a 11" wide wheel will give it too stretched of a look, where it won't match the front?
For now I put the OE wheels back on with the 15mm spacers on the rear and the 10mm spacers on the front.......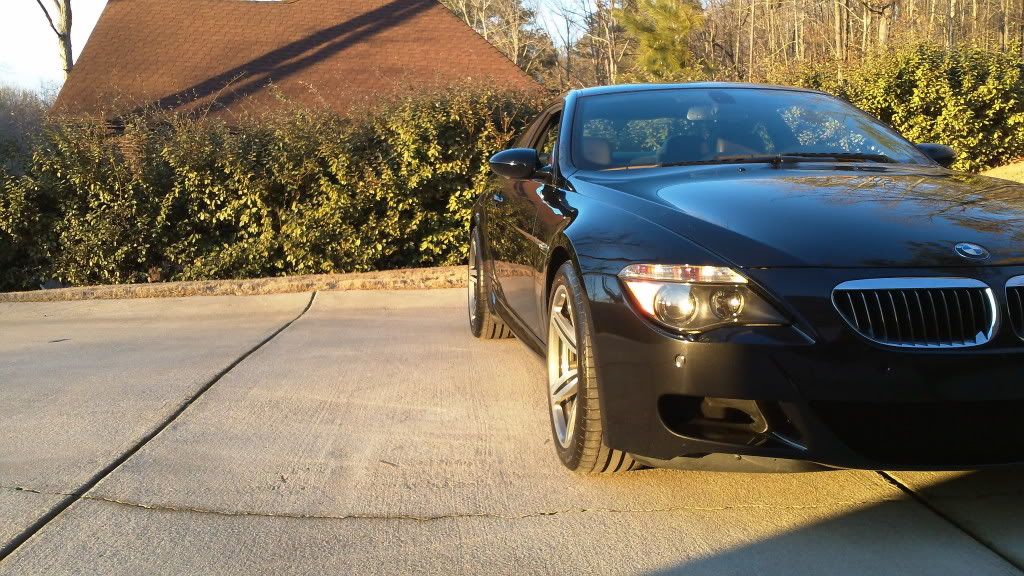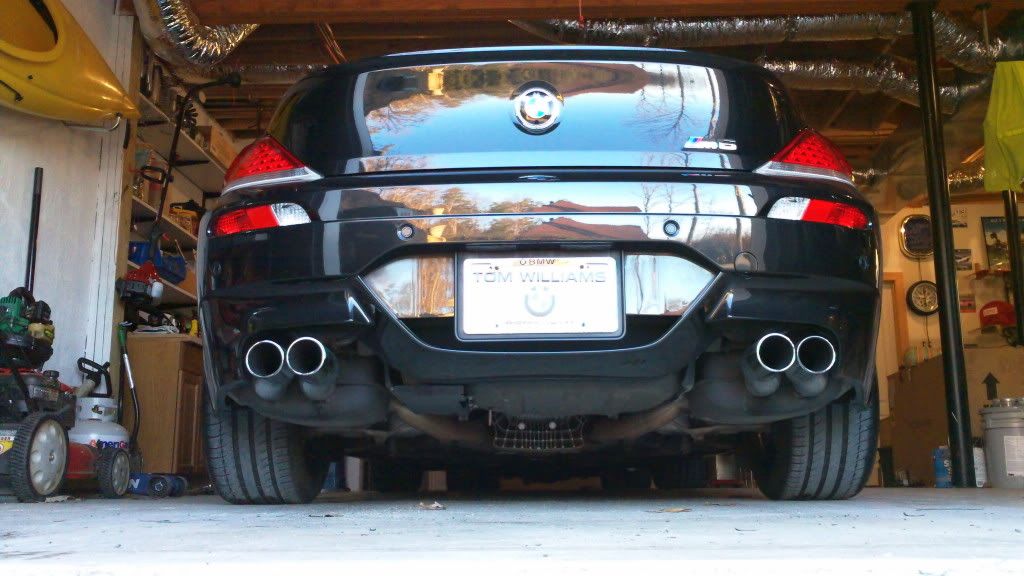 I've had the car less than 24 hours and you can see I'm ready to jump right in to the mods....lol
First will be tint, and black grilles....and of course figuring out the wheel thing
02-06-2011, 09:49 PM
Contributors
Join Date: Jun 2009
Location: South Lake Tahoe
Posts: 2,798
My Ride: cpo 06 525i (sprint booster) retired 2008 328i (sold) 04 gmc sierra (SOLD) 6.0 litre 09 dodge 2500 6.7 liter, cummins turbo Mega cab 22" HELA wheels, 8" lift (factory) 100k bumper to bumper
---
02-07-2011, 04:39 AM
Contributors
Join Date: Mar 2008
Location: new york
Posts: 5,075
My Ride: 2011, E90 M3 Sedan. Alpine White.Competition package, Keyhole cover, fender reflectors in Alpine white, RPI Exhaust, 19
---
wow, awesome!!!! It looks great! I think even if you swap tires though it looks like there may still be a gap. I cant comment about the width of the wheel though. I have no clue.. Maybe a slight drop will help either way, some coilovers?