coilover question
02-25-2010, 07:46 PM
Members
Join Date: Mar 2009
Posts: 90
---
Alright fellas, I know most of yah said H&R coilovers arent the way to go but I did it anyways and now came across a few problems. I'm not sure if it's a major issue, hopefully you guys can help me out. first picture i have here is the front driver side, for some odd reason, the coil is not sitting correctly. More than half of the coil is hanging off.
next pic is the rear bump stop, is this common? Mine is smashed up.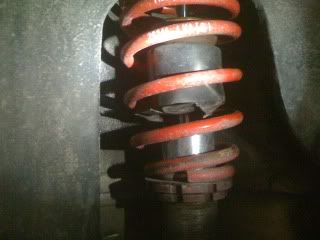 This is the car
02-25-2010, 09:02 PM
Members
Join Date: Mar 2009
Posts: 90
---
Thanks fellas. Tbal, you need to stop asking for better pics. I can't afford a camera, that's why I have to settle with iPhone. Waiting til summer time and hoping to get some better shots. I'll see what I can do this weekend. Sam, where ever you are, come to the rescue, I don't wanna see my car riding on 3 wheels anytime soon.
here's another shot, left side of the coil is hanging compared to the right side. hope this helps.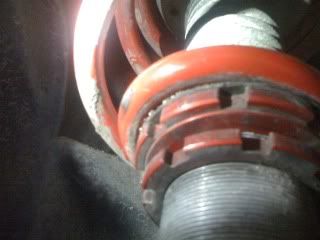 Thread
Thread Starter
Forum
Replies
Last Post
Private Member Classifieds
Private Member Classifieds