Before & After
04-15-2012, 06:21 AM
Contributors
Join Date: Oct 2007
Location: Thousand Oaks, California
Posts: 11,086
My Ride: 2008 550i Jet Black on Black Leather, SAT with Paddles, Logic 7, Comfort Seats, NAV, Sport Package, PDC, Xenons, Sirius, Trinity 12W LED Angel Eyes, RPi GT Exhaust, M rear spoiler, ACS Roof Spoiler, Tinted Tail Lights, Bimmian Carbon Fiber Pillar Trim, Bimmian Shadow 550i emblem, RPi Scoop, E60 Forum Cling, Mtec bulbs in fog lights, Mtec 2W LED for License Plate Light Bulbs, K&N Filter, Bimmian LED Smoked Side Markers, Blackout roundels, Carbon Fiber Kidney Grills. Retired Rides - 1989 325i convertible, 1995 M3, 2002 X5, 2005 545i, 2008 X5 (Lemon)
---
Looks nice!
04-15-2012, 07:32 AM
---
Looks Awesome! I love it. Car looks so nice - had to show it to my girlfriend and she wants me to dump my E60 and get an F10. Lol.

Did LTBMW on your ride? I've visited before to get my coilovers installed. Looks like they are starting to work more on the 5 series now.
04-15-2012, 08:11 AM
---
04-15-2012, 11:12 AM
Members
Join Date: Jun 2010
Location: socal
Posts: 81
---
Thanks guys for your comments!
Simon I hear what you're saying but the camera doesn't capture all the sharp lines.
I painted it to match the them i'm going with for my car with the new black accents I have on it.
* OEM M Sport bumper with molded 3D Design lip
* 3D Design Roof Spoiler ( not shown )
* Custom LTBMW front splitters
* Custom LTBMW side splitters
* Custom piping M6 muffler w/ 4" Dimisa tips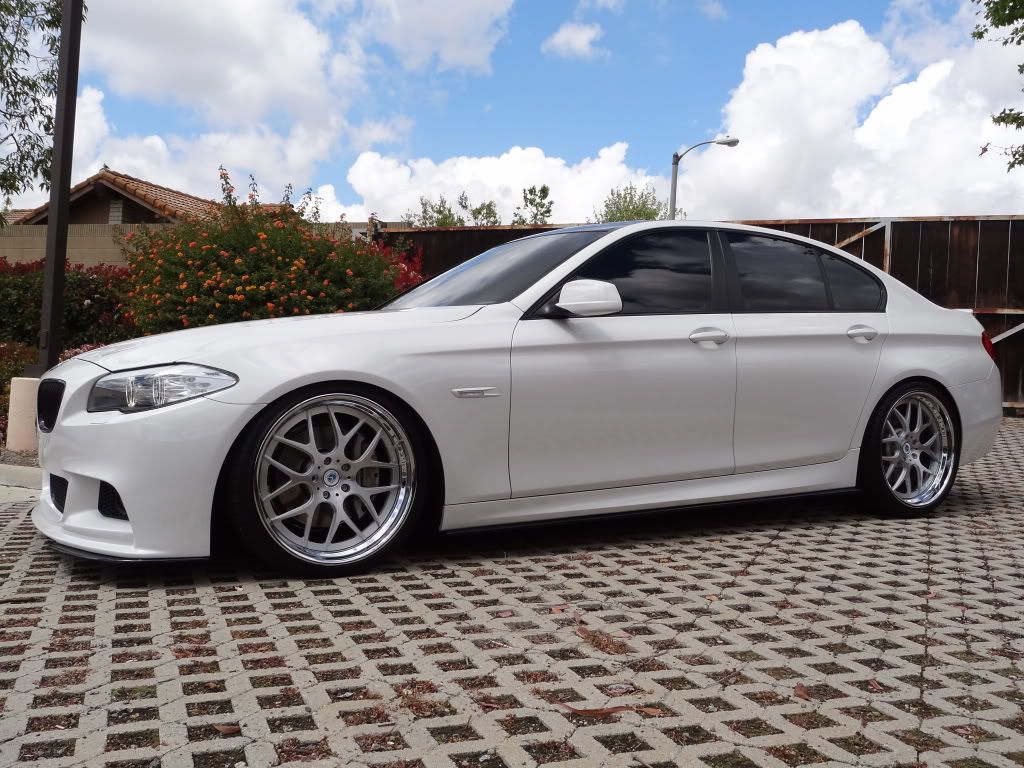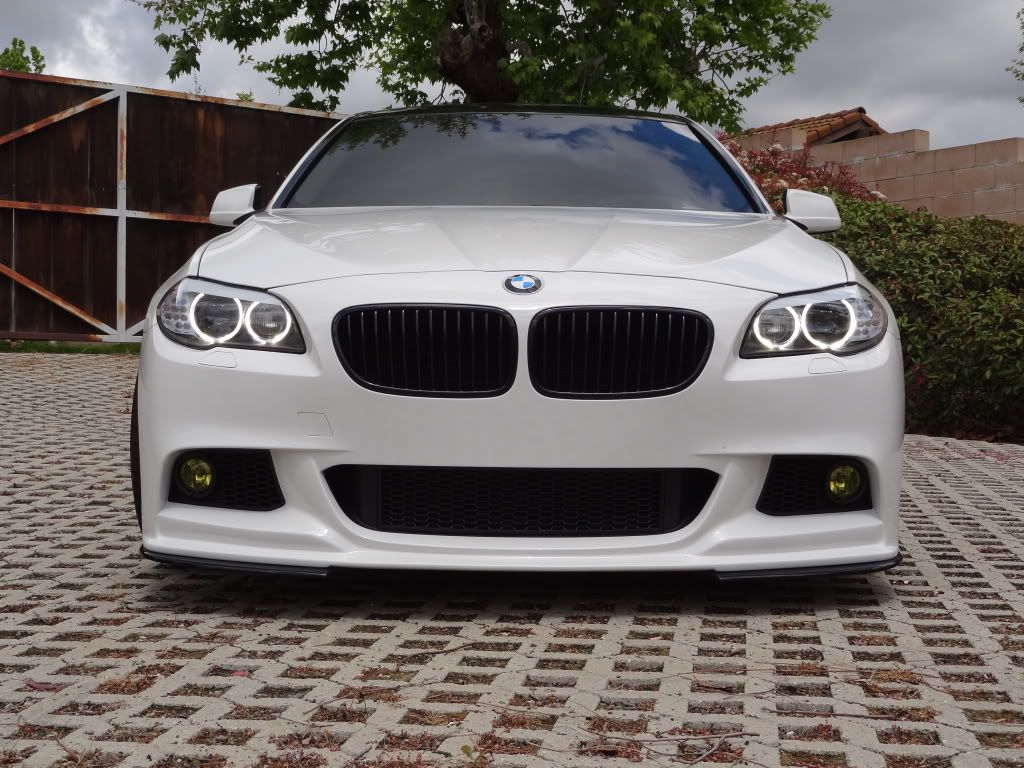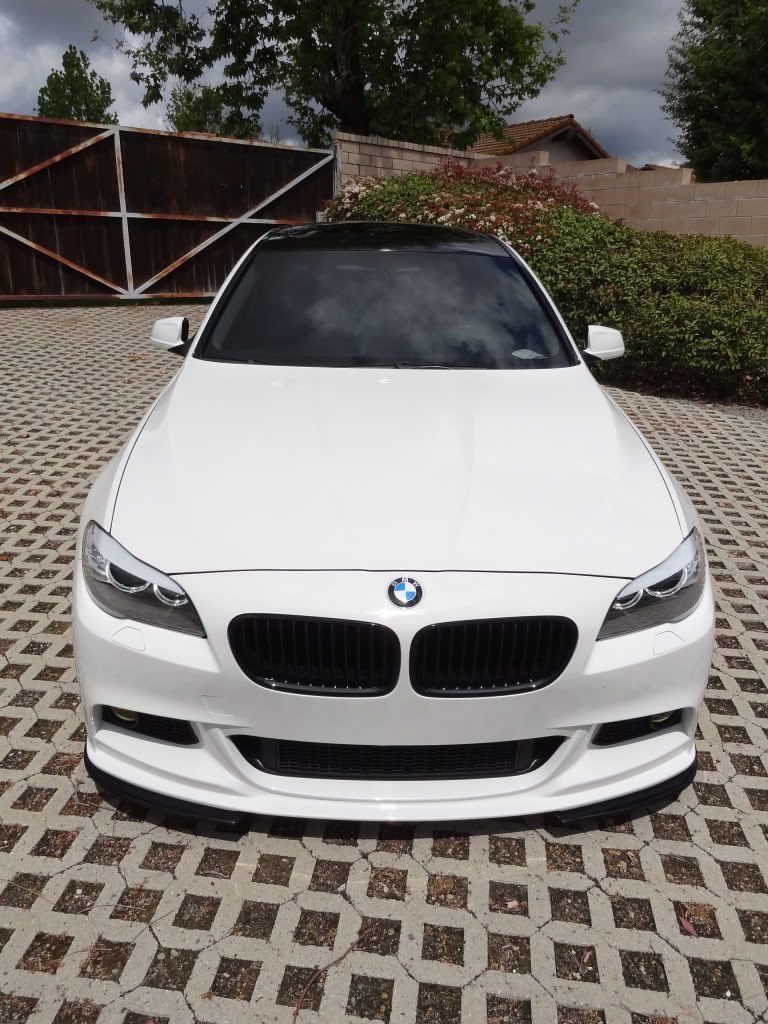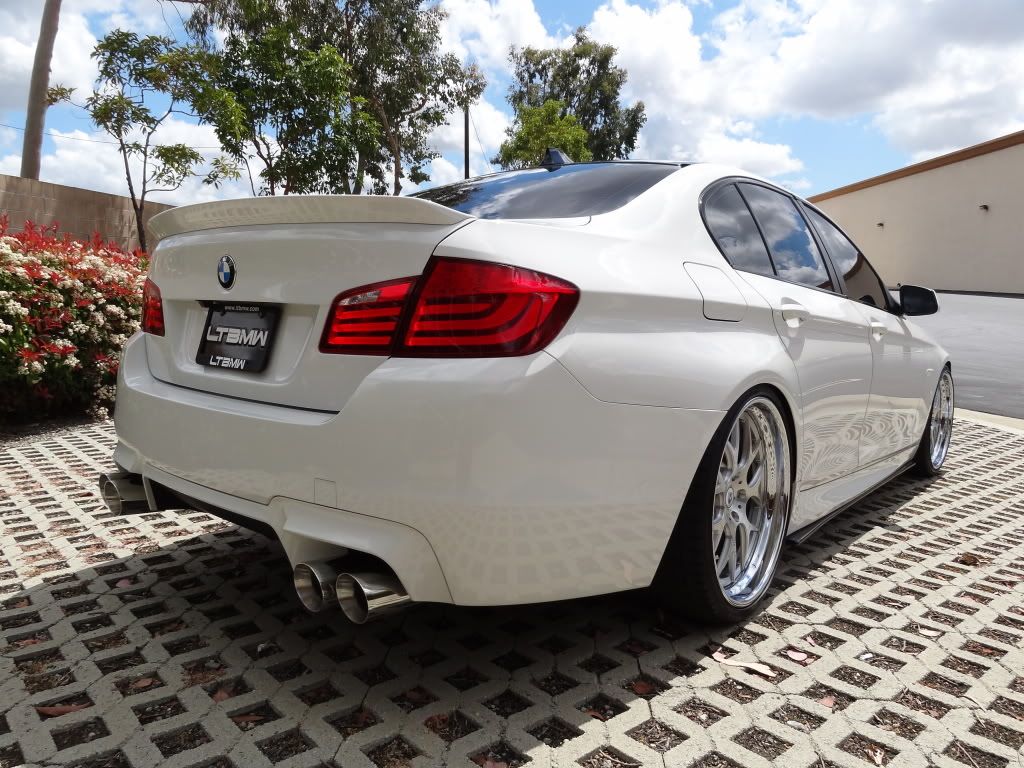 Close up of the molding work from LTBMW
04-16-2012, 03:24 PM
Members
Join Date: Feb 2012
Location: Knoxville, Tennessee
Posts: 80
My Ride: 2008 535i 20"Concept One / C F Emblems / JB4 / M5 Front / R1 Concept Rotors / Vorsteiner Spoiler (waiting on...)
---
LAC STER: What wheel / tire setup are you running? I really like to car's stance and the lines are cool as hell................
04-16-2012, 08:37 PM
Members
Join Date: Jun 2010
Location: socal
Posts: 81